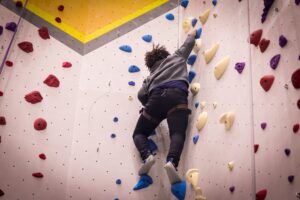 Youth from our YEP program in Humboldt Park got a chance to go rock climbing and bouldering in collaboration with Chicago Adventure Therapy! For some of the students, it was their first time and some even expressed being afraid of heights. Despite that, all of them ventured out and climbed up the walls thanks to their peers' encouragement.
We concluded the session with a debrief and a deep talk with questions such as: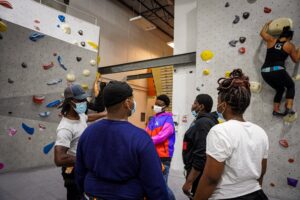 What words do you use to describe yourself? How do other people describe you? How would you like to be described in the future? How do you get to that place where people describe you like that?
YEP is a safe space for youth to experience life through a different lens. Youth learn to develop soft skills and are opened up to opportunities outside of what they are used to. This program is designed for 7th-12th grade young women and men.