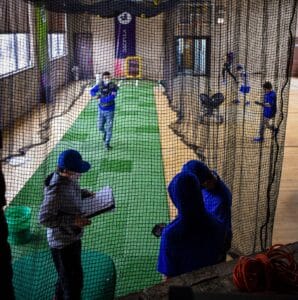 We recently inaugurated the first and only indoor batting cage in Little Village! This asset will help better prepare our Sluggers program as Coach Tony helps them work on their pitching, catching, critical thinking and game strategy. The young players were very excited to hear they would have an indoor batting cage in our building.
"This gives kids in the neighborhood a safe space to develop athletic skills for free," said Coach Tony, "They were super excited, their jaws dropped, they said they can get better now".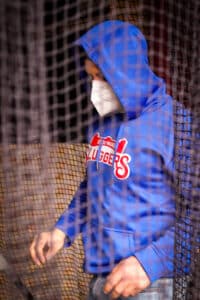 Previously, the team would pay over $100 at an indoor batting cage, which made it difficult for some parents who could not afford it. This was made possible thanks to Cub's Charities' Diamond Project.
The goal of the Diamond Project is to expand opportunities for children to play baseball and softball, create or preserve green space in under-resourced neighborhoods and foster a love for the game.Through the Diamond Project, Cubs Charities provides funds and equipment to nonprofit, neighborhood-based organizations that support baseball and softball leagues and capital improvement projects that improve the quality, safety and accessibility of local baseball fields or indoor training facilities.
At this moment, the batting cage is not open to the public but will potentially have free lessons in the future.