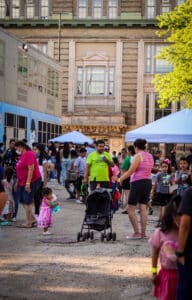 We kicked off our Family Friday Nights last week at McCormick Elementary School's courtyard! It was an evening full of carnival games, food, a bounce house, basketball and prizes! Our staff will continue to create a safe space in this area for the remaining of summer!
This is part of a city-wide initiative called Light in the Night. The purpose is to help community members reclaim public areas as safe spaces and take back their communities to build peace.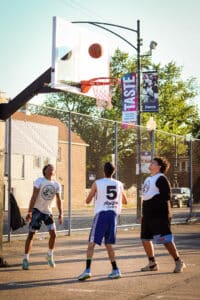 West of McCormick Elementary School, we had various youth compete at a basketball tournament Hoops in the Hood! This was launched many years ago as a response to Chicago's violence by providing young people a place to play basketball safely.