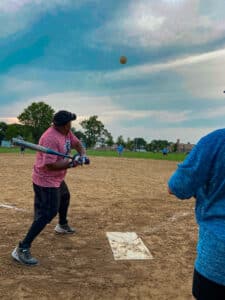 We are holding summer events to create safe spaces for families 4 days a week in Little Village and every other week in Humboldt Park. These include summer softball leagues, soccer and basketball tournaments.
We are so excited to bring back these nights full of sports, kids' activities, grilling and more!
Due to the recent unhealthy air quality and thunderstorms, we had to cancel our softball openers. However, we resumed the week after!
Little Village Summer Softball is a violence intervention program for young people and adults in Little Village. There are over 20 teams playing 16-inch softball, and every team is required to have 5 players, ages 19 and under on the field.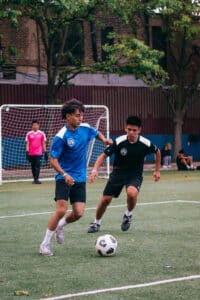 This league was a global finalist for Beyond Sports Most Courageous Use Of Sport.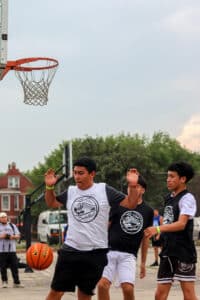 Copa La Villita soccer tournament has six teams of high school-age
players competing every Monday for the cup. This tournament has created a safe space for the community to come out and enjoy a good game of fútbol, music and free food! Special thanks to Chicago House AC who comes out to serve as referees!
Hoops in the Hood is back at the Gary/Ortiz basketball courts! This is a weekly open tournament. Teams can come out every Friday by 5 pm to register their team. This is a city initiative with over 20 partners across the city.