The Vine has been creatively providing safe and meaningful space for young people to learn, play, and grow in Humboldt Park.
One of our favorite parts is walking with young people for many years, getting to know each story and watch each young person grow. Sometimes it isn't until a young person is in Middle School that we get to see how important it is to be building long-term relationships.
One Middle Schooler was admitted to the hospital for a week this month for mental health care. As this individual's school called us and we intentionally supported the parents through the difficult situation, we celebrate our partnerships with schools and families so each young person receives holistic care in and outside the home. Coming back from the hospital, this same youth shared that, "I'm comfortable here and I'm able to be myself."
Gifted with creativity, James continues to bring new ways to walk alongside the youth into the Middle School classroom. A recently donated ping pong table and keyboards in the room inspire play and creativity, while helping youth feel comfortable in a space designed for them. Youth continue learning skills in woodworking, cooking and piano playing – with songs ranging from the Arthur theme song to Beethoven! New this year is the Snack Shack, where youth have PIN-based debit cards, can buy snacks, earn interest on money saved, run the stock room, and even be manager.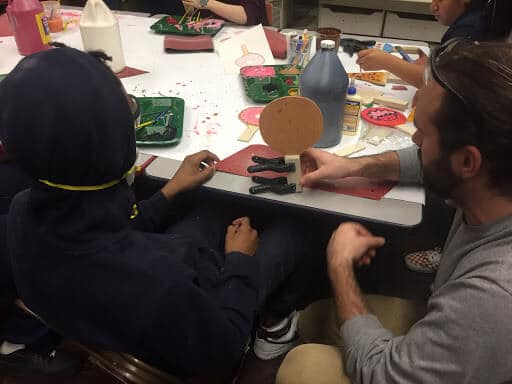 Still, James' favorite part is deepening relationships with the youth through intentional discussion-based teaching and space for conversation. While part of the classroom culture, once a week the class sets time aside for "Real Talk," where space is provided to talk with an adult and peers through topics that pertinent to the youth, including video games, the presence of drugs, and racism. James loves the increasing trust and respect shared with the youth and, if you get a chance to talk to the youth, you'll hear many share the same sentiment.