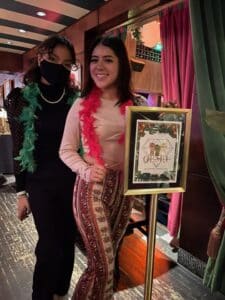 LITTLE VILLAGE
In the last few weeks, our programs held Christmas parties before break! The young women from the GEMS program had a chance to dress up and have a beautiful dinner at Carnivale.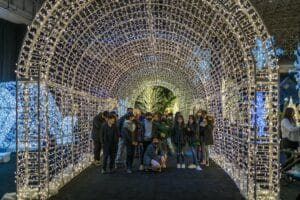 La Semilla after-school participants went to Navy Pier's "Light up the Lake" event where they got to take countless photos with beautiful lights, ice skate and even go on the Centennial Ferris Wheel!
HUMBOLDT PARK
At our Humboldt Park location, staff held a Christmas party for participants' families. It was a time of joy and full of the holiday spirit. The Arise Creations and YEP programs also held another Christmas party for the youth, where they got to create their own ugly sweaters!
FOOD PANTRY
Last Tuesday we held our last food pantry distribution for 2021. Of course, we had to make is special! Thousands of people were able to take home turkeys, hams, and chickens. Later that day, thousands of children were given Christmas gifts. It was an evening full of celebration with a live mariachi band sharing the joy of Christmas. We are very thankful to every volunteer, staff and partner that made this day possible. Our food pantry will resume operations January 5, 2022!