Time has proven that genuine and lasting relationships are powerful. We have seen first-hand former participants healing from traumas, finding their own place in this world, and becoming mentors themselves.
Here are some amazing stories:
MARCUS CAVAZOS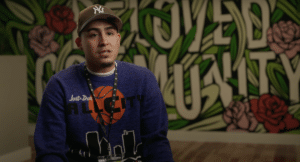 Marcus didn't think he needed a mentor until he got connected to Aaron Rivas. Aaron took Marcus under his wing as if he was one of his sons. In fact, Aaron's son is Marcus's best friend. Having these relationships motivated him to seek opportunities and felt accompanied along the way. The impact was so great that he decided to become a mentor as soon as he graduated from college. Marcus became a CPS mentor for a year at Centers. He took youth on field trips, adventure therapy and shared tons of meals! He is now pursuing a Master's Degree to continue growing his skills. Marcus believes there are a lot of talented youth in Chicago but much is wasted because they don't have the self-motivation or the people behind them to push them.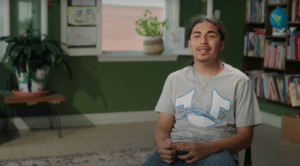 Axander Andrade was one of Marcus's mentees in the Choose to Change program. He also didn't know he needed a mentor until he met Marcus. He said it has made a difference to have someone from the neighborhood there for him, who has been through the same struggles, motivating him and teaching him important life skills.
Aaron Rivas is one of our Street Outreach mentors. He met Marcus through some of our basketball programs. He is thankful that God has allowed him to have relationships with young men who look at him like a father.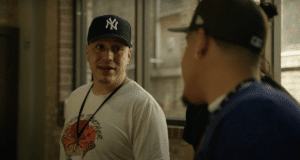 Aaron believes everyone needs a mentor to pour into them, so they can in turn pour into others. This is especially needed in neighborhoods like Little Village and Humboldt Park where youth are often surrounded by violence.
VANESSA SANCHEZ
Vanessa met Jazmin Torres, Director of GEMS program, when she was in 7th grade. She's been participating ever since.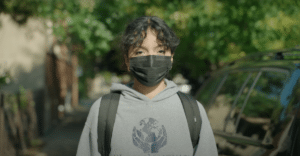 Vanessa is the oldest of 3 siblings. In that role, she always felt responsible and pressured to act perfectly. Jazmin remembers Vanessa being a shy quiet girl who would agree to everything. She started opening up to Jazmin during one-on-one mentoring sessions and has witnessed Vanessa step out of her comfort zone and challenge herself. She is soon graduating from high school and is thinking of pursuing a medical degree.
Vanessa is now a GEMS student ambassador and assists Jazmin during program. GEMS is a girl's mentoring program that empowers them to embrace their hurt, their community and their struggles. The program ultimately helps young girls find their misplaced selves and makes GEMS out of them.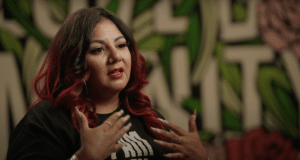 Vanessa is only one of many girls Jazmin Torres has poured into during her time working at New Life Centers. The youngwomen admire her confidence and self-determination to work towards her dreams and goals. They also admire her faith in Jesus, which Jazmin shares very boldly. Jazmin is a pillar for women at New Life Centers as a whole.
DIANA FRANCO
Diana Franco is another young woman whom Jazmin Torres mentored for years. She had participated in La Semilla after-school program before she joined the GEMS program. Through her mentoring relationship, she learned the importance of fighting for her own voice. She is now motivated to raise her voice for her community.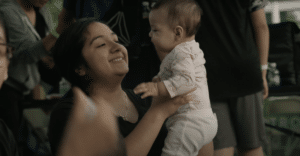 At the beginning of the pandemic when many were losing their jobs, Diana stepped up to help lead the new food pantry. The team was serving hundreds of families a week. Diana is currently the Food Pantry Administrative Coordinator.
Joining that team meant a lot to Diana. She vividly remembers a time when her mom didn't have enough money for food. Being able to make sure her community has the groceries necessary, warms her heart.
Jazmin has witnessed Diana's growth, is blown away and humbled by the experience of walking alongside of her as a leader in the organization and a mother. Diana believes having a mentor tell you they are there for you no matter where you are at, is crucial and can make a great impact in a young person's life.
Be a part of what God is doing through Centers! GIVE here!