Building relationships and community through sports

Little Village Little League is excited to be able to offer quality baseball programming to Little Village and its surrounding communities. The league seeks to grow a love for the game and take youth off the streets and involve them in the positive world of sports. The league begins with players as young as 4 years old and equipping them to perform to their maximum potential by age 15. The league runs from April 1st to July 1st. Click on "Register Now" button below to sign up or for more information.
Our league offers 4 divisions: Instructional (4-6 years old), Minor (7-9 years old), Major (10-12 years old) and Junior (13-15 years old)
Hurry & Sign Up Before Price Increase
Latest Updates
nlcenters
There's a buzz on Friday nights at UIC.  Groups from across the city make their way to the Curtis Granderson Indoor Turf Field for the Winter Baseball Clinic put on by New Life Centers, Little [...]
nlcenters
We just finished our 7th season of Little Village Little League! The players learned how to become better players and had fun while doing it. The games challenged them and created a deeper sense of [...]
nlcenters
Check out all our awesome pictures from LVLL Opening Day!
Staff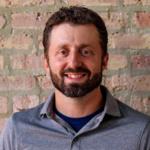 Executive Director
Humboldt Park, Little Village, Location, Little Village Little League