Little Village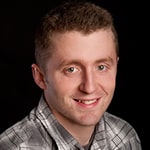 Pastor Matt DeMateo
Executive Director
---
Matt DeMateo is the Executive Director of New Life Centers of Chicagoland and a Pastor at New Life Community Church in Little Village. He has been doing youth outreach work for 13 years and leads community development efforts for New Life overall. He has been actively mentoring youth for 15 years and is a resident of the Little Village community. He serves in advisory capacities on youth violence and justice for Mayor Rahm Emmanuel (CARE team) and Cook County Juvenile Court.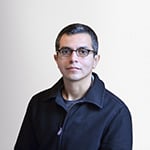 Epi Diaz
Urban Life Skills Juvenile Justice Youth Mentor Advocate
---
Epifanio was born and raised in Chicago and was at one-time was an addicted to drugs and alcohol. He has been mentoring youth in the Little Village community for the past 5 years connecting youth to recreation and positive pro-social activities. Epifanio is an effective mentor as he shares his past experiences and has a true heart to see youth transform their lives. He has also been instrumental in leading peace circles and adding this important restorative justice component to the ULS program.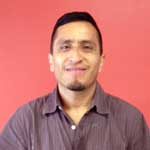 Elias Contreras
Pan de Vida Program Coordinator
---
Elias Contreras was born in Mexico. He moved to California in 1985, where he worked in fields picking cauliflower and strawberries for 3 years. He moved to Chicago in 1988 and worked in construction for 20 years. He has been walking with Christ since 2009. He started leading Pan de Vida in 2011 and leads in many other capacities in the church.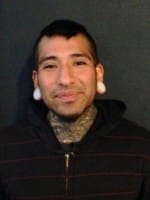 Rudy Martinez
Youth Recreation Coordinator
---
My name is Rudy Martinez. I started coming to Newlife Little Village in March 2012. Never imagined I would ever come back to a place I hated so much. God led me back, and has blessed me with a job that I love. I work with K-8th graders. I direct sports/games and teach them about healthy habits since obesity and diabetes are a big problem here in Little Village.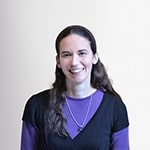 Emily Minnick
La Semilla Program Director and Donor Database Coordinator
---
Emily moved to Little Village, Chicago in the fall of 2008, where she instantly became involved with serving with New Life through her participation in a one-year ministry/discipleship program called Mission Year. She continues to live in Little Village, where she currently serves as the Director of the La Semilla After-School Program and Summer Camp, as well as the Donor Database Coordinator for New Life Centers. Emily loves being part of the Little Village and New Life communities and is so thankful to be able to use her educational background and administrative gifting to serve those around her.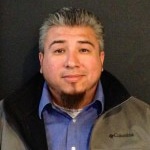 Jorge Roque
Urban Life Skills Juvenile Justice Youth Mentor Advocate
---
Jorge Roque has been doing work with gang-involved youth for 20 years. He has been with the University of Chicago gang reduction production in Little Village, the CPS gang intervention pilot program, Youth For Christ, YMCA, and Ceasefire Interrupters. Jorge recently joined the Urban Life Skills Program in June 2012 and is currently mentoring a group of gang-involved youth on probation. Jorge is a certified gang specialist and has years of experience working with gangs in Little Village, Chicago, and around the world.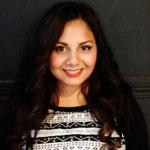 Jazmin Torres
Urban Life Skills Jr. Leaders Director
---
Jazmin Torres is the Director of ULS Jr Leaders and has been key in the start of this new component of ULS this year. She has been mentoring children of all ages in Chicago for the past five years and was instrumental in leading a children's program at New Life Community Church. She still currently mentors young girls in the community and now leads a team of 23 mentors.
Humboldt Park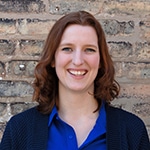 Jessica Quigley
Humboldt Park Site Director
---
With a master's degree in Early Childhood Education, Jessica brings ten years of experience in early childhood education in a variety of urban settings. She writes, "My heart and passion has always been for ministry, furthering God's kingdom, and helping young children learn and grow academically, physically, and spiritually."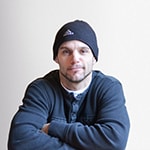 Pastor John Latorre
CROSSOVER Apprenticeship
---
I was rescued from the pits of drug addiction in 2003 and afforded discipleship and training at Teen Challenge in Boston and Moody Bible Institute in Chicago.  I now live and serve as Pastor and fisher of men at New Life Community Church in Humboldt Park where I labor with the hope of developing the next generation of Christ followers from West Humboldt Park.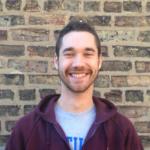 Jeremy Olson
The Vine After-School Facilitator/Mentor
---
Jeremy Olson came to Chicago to pursue a bachelors in Bible/Children's Ministry in hopes of leaving soon after graduation to the mission field in East Africa. Little did he know that the West Humboldt Park neighborhood would so forcefully steal his heart. He has now lived in and ministered to the Humboldt Park community for 4 years and considers it he and his wife's home. Here he puts his passions and giftings to use through holistic discipleship, child spiritual formation, teaching, and developing partnerships with families and schools. It is his desire to empower the children and youth of his community by walking with them on their journey of discovering who God has created them to be.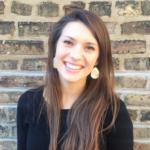 Hannah Olson
Arise Creations
---
Hannah moved to Chicago in 2011 to pursue her degree in Children's Ministry.  She quickly got involved at New Life in Humboldt Park, where she and her husband now reside.  Hannah continues to live in the neighborhood and serves as the Director of Arise Creations.  There she teaches middle and high school girls how to use their gifts of creativity to share the gift of Jesus Christ with others.  Hannah's desire is the see the girls of Humboldt Park become agents of change in their own community, as they are empowered through the vehicle of entrepreneurship and mentorship.